The hospitality industry is constantly growing, and it's not just about hotels anymore. More and more people are opting to stay in Airbnb properties or short-term vacation rentals and require more personalized services. As a result, the hospitality design industry has been changing rapidly over the last few years. New technologies have introduced many new ideas and trends, some of which have been adopted by many companies worldwide.
Hotels have evolved to include various amenities like restaurants, bars, spas, and gyms, and must consider factors like exclusive services, automation technologies, and design choices to attract customers and boost bookings. These are the top hotel design trends for 2024.
New trends in hotels and short-term rentals
Current trends in hospitality design aim to create inviting spaces to transmit feelings of immediate comfort, just like at home. A comfortable, relaxing and exclusive atmosphere will make guests feel immediately welcomed, encouraging them to come back or share positive reviews and recommend the hotel to their friends or family. This hotel design trend is especially important for guest rooms to create an environment that feels safe and relaxing, but also for lounges and outdoor spaces where guests can enjoy refreshments on a balcony or relax before work meetings.
The new hotel and room division trends also focus on more flexible spaces. Hotel lobbies are becoming mixed-use spaces to satisfy new guests' experiences, with more emphasis on communal use, open spaces, and areas suitable for flexible working, conventions, and events. New hotel lobbies are designed for comfort and relaxation: they are spaces where guests can drink coffee, have breakfast, work and sit with their laptops, or simply socialize with their friends, colleagues, or other guests. Top hotels of the future will look more and more like modern living rooms meant for relaxation, socializing, and engagement.
Hotels are trying to create flexible spaces but also to offer their guests a more tailored and unique experience. Architects and designers are being asked to design rooms for a wider variety of travelers' and customers' needs, providing creative solutions that make each guest feel welcome. That means hotel room designers are focusing more on templates that leave space for people to create their own experiences. For example, business travelers may require to extend their trip to spend a few days of leisure time. To meet this request hotels have redesigned guest rooms to provide more amenities, such as spa-like bathroom areas and fitness and exercise equipment in hotel rooms.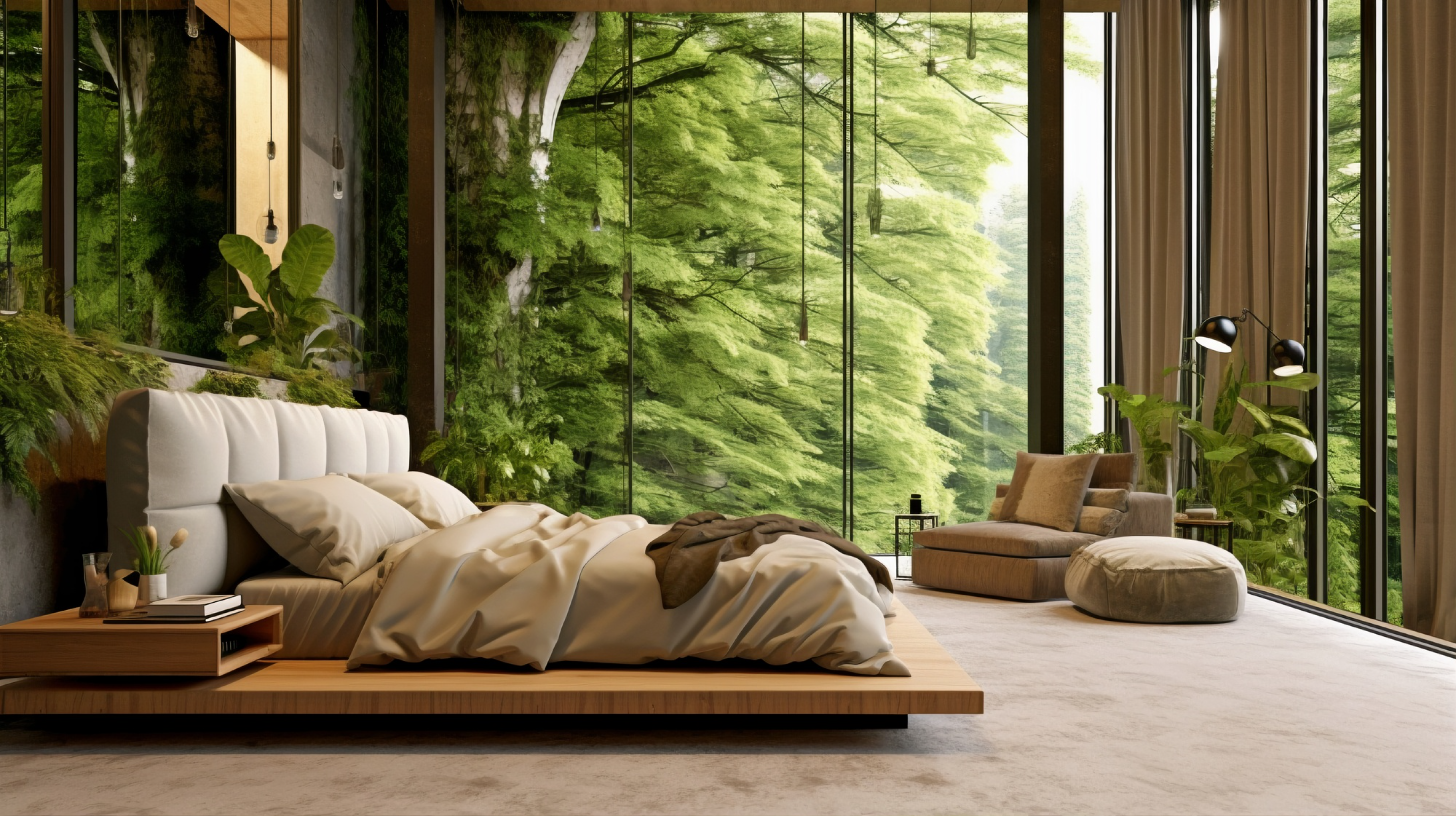 Boutique hotel trends
The boutique hotel industry is expanding as travelers look for individualized experiences that meet their needs. These hotels provide more personal service and intimacy than bigger ones. Boutique hotel design trends are continuously developing, and here are four to watch for in 2023.
Smart technology in rooms: boutique hotels are embracing the latest tech to make their guests' stay more unique and enjoyable. From keyless entry or Access Control Systems to remote check-in, these innovations are making it easier than ever for guests to get what they need from their room and manage all interactive technologies. Many hotels are adding extra features - for example, allowing guests to control the lights and temperature of their room and other entertainment devices through Guest Mobile Apps or by voice, creating an interactive, high-tech experience for their guests;
Eco-friendly design: younger generations are increasingly sensitive about preserving our environment, and the hotel industry is gravitating towards more eco-friendly design and services. More and more hotels are implementing LED lighting in rooms and the use of water conservation devices, solar panels, automated lighting, and room sensors to reduce energy consumption. From sustainable flooring and natural building materials to environmental-friendly energy practices, there are a lot of possibilities to incorporate sustainability into your boutique hotel design or renovation;
Connection to nature: today's travelers value a connection to nature and prefer hotels and locations with green spaces. This is a trend that is impacting hotel design in different ways. Architects are designing lobbies and rooms with floor-to-ceiling windows to give guests a feeling of connection to the outdoors, even if the hotel is located in an urban center. Hotels are incorporating nature-inspired tones, textural forms, and sustainable materials into their room and interior designs to help guests emotionally connect with the spaces. Sometimes, they're also adding green spaces like gardens and panoramic terraces with bars and restaurants to provide unique outdoor experiences for guests;
Exclusive furnishings: when choosing a hotel, many guests are seeking not just a place to sleep but an engaging and exclusive hotel experience. A boutique hotel trend we expect to see in 2023 is the choice of unique and luxurious designs that create a more comforting and premium experience for customers. We also expect to see more aesthetic spaces that guests can photograph and share on social media. Setting up rooms, lobbies, and common areas that look appealing can do a lot for your hotel's business and brand, increasing bookings and revenue.